About NMRA AR
The Australasian Region of the National Model Railroad Association Inc. (NMRA). The Region covers Australia, New Zealand and some Pacific Islands. The purposes of the Region are to promote, stimulate, foster, and encourage by all manner and means the art and craft of model railroading and the preservation of the hobby's history, science, and technology. The Region accomplishes its purposes through its Divisions, publishing the MainLine (a bi-monthly magazine), holding Conventions and by promoting the NMRA Achievement Program. See the Division Meetings web pages for detailed activities in your State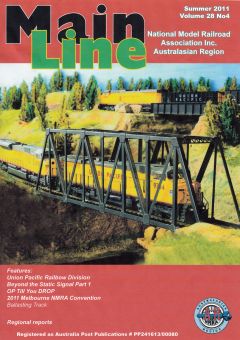 NMRA History
THE NMRA was formed in Milwaukee in the United States in 1935 by just on 100 modellers, mainly O Scalers, who believed standards should be introduced to allow interchange of their equipment and to provide some uniformity in the products of the various cottage industry manufacturers of that time. There were no standard voltages, both DC and AC power was in use and there were no coupler height or clearance standards. Everybody was going their own way and something had to be done.
Over the years the NMRA has grown to around 25,000 members in 42 countries with 90% being residents of the United States and Canada. The NMRA continues to be in the forefront of setting standards and recommended practices for the model railroad hobby and it works closely with the model railroad publishing, manufacturing and marketing industries to ensure the modeller's interests continue to be best served.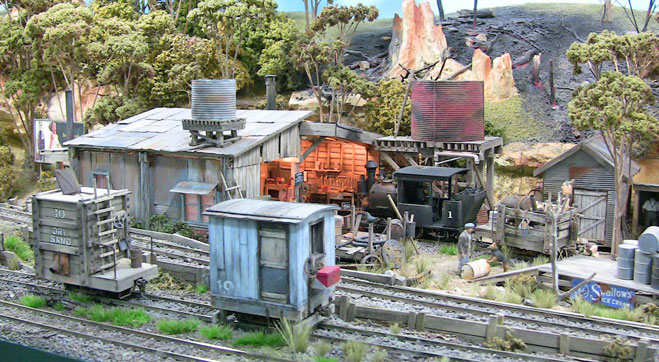 An Invitation To Join
To further your enjoyment of the best hobby in the world, why not consider joining the more than 800 Australian and New Zealand members of the National Model Railroad Association. Membership enables you to meet other model railway enthusiasts of all scales and prototypes. NMRA members and their families meet each month at a member's home to marvel at the layout, discuss modelling and socialize. Members may borrow DVDs from the library on modelling topics, participate in workshops and enjoy the conventions which are staged around the country each year.